Silo tanks are used in both the Dairy & Food Industry — The Chemical Industry and a variety of other purposes.
Because of their size they are mostly standing outside the building.
They are well insulated and can store a large quantity of milk, or other liquids.
Because of their weight, the tanks are standing on a skirt, instead of legs and can have a conical bottom, or a sloping bottom with outlet recess. Insulated with up to 120 mm Polyurethane or Rock-wool.
External cover can be made of Stainless steel or a Trapeze plate.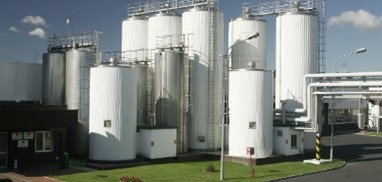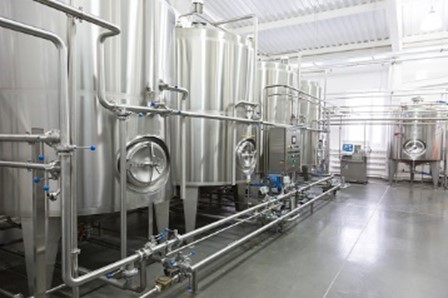 The inner height of the building is crucial for the form of a Buffer Tank — Vertical or Horizontal.
Both type of tanks is a "store" where milk can be kept for a while, so that one can organize the workflow most effectively. Sizes can range from 1.000 to 40.000 litres. Buffer tanks can be single,  double or even triple jacketed with insulation and fully welded stainless steel cover
The Silo Tanks Mejeriet offer you are insulated with a minimum of 100 mm Glass-wool or Polyutheren and external covered with corrugated steel plate or fully welded stainless steel AISI304.  —–  The Tanks are as standard equipped with Man Hatch — One or two Agitator — CIP device –Sockets for Electronic sensors — Air vent — Foam free inlet in the top — Lifting eyes — laying  in 2 or 3 saddles when delivered
Buffer Tanks are pretty much the same except for less insulation.
In the contact form below, Mejeriet kindly ask you to answer a few questions, as we  don't want to look stupid and offer you a Paraglider if your need is a Jumbo Jet