Cheesemaking has been known from ancient time to preserve surplus milk for a longer period. 
Most likely the cheese originates from the Middle East and many believe therefore it must originate from Camel.
Mejeriet doesn't believe in this theory, it rather comes from sheep and goat and has most likely been discovered by a lucky coincident when transporting milk in a stomach from a slaughtered animal, causing the milk to curdle.
Milk quality is extremely important for cheesemaking and a lot of attention must be given to the fodder for the milking animals, ensilage is almost a killer to cheese making.
For example, a cheese like the Swiss Emmentaler, in its original form it's made from unpasteurised milk this is only possible on fodder from grass & hey – not if the fodder contains silage.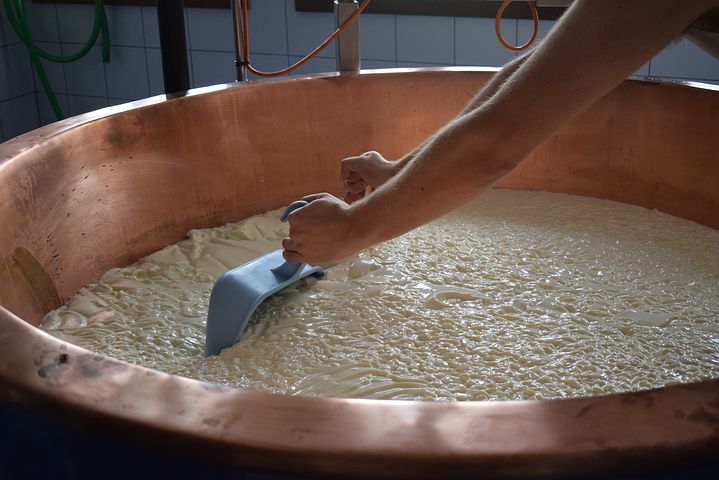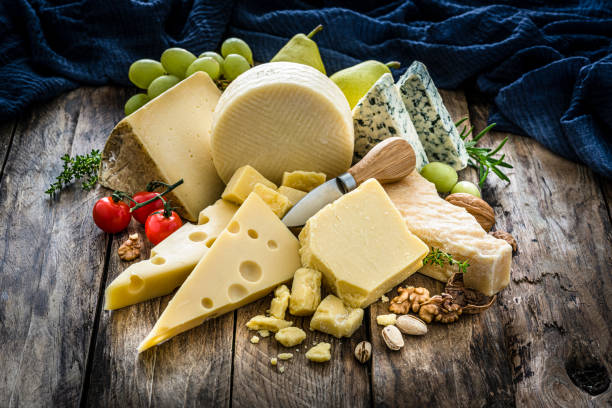 Main categories of cheese, sorted by hardness and their ability to grow old and still be a pleasure to eat (for some people)
Parmesan
Grana
Emmenthal
Gruyere
Cheddar
Gouda
Tilsiter
Havarti
Blue Cheese
Brie
Cottage cheese
Quark
Your task is to decide for how long time you want to nurse/store your cheese:
1 to 15 years, go for group 1 to 4
1 to 2-3 years, go for group 5 to 8
1 to 6 months, go for group 9 & 10
1 to 3 weeks, go for group 11 & 12 — Having some shelf-life,

can be eaten immediately

 
Mejeriet will  be pleased guide you to the right equipment. 
If you are a rookie in the dairy business and have 1-2.000 litre per day, Mejeriet  recommend you to keep it simple, high-quality products have nothing to do with the equipment, its only your sense for the product
Higher quantities will need more sophisticated equipment. There is cheese-making equipment available from a few hundred litres per batch, up to 20.000 litres per batch.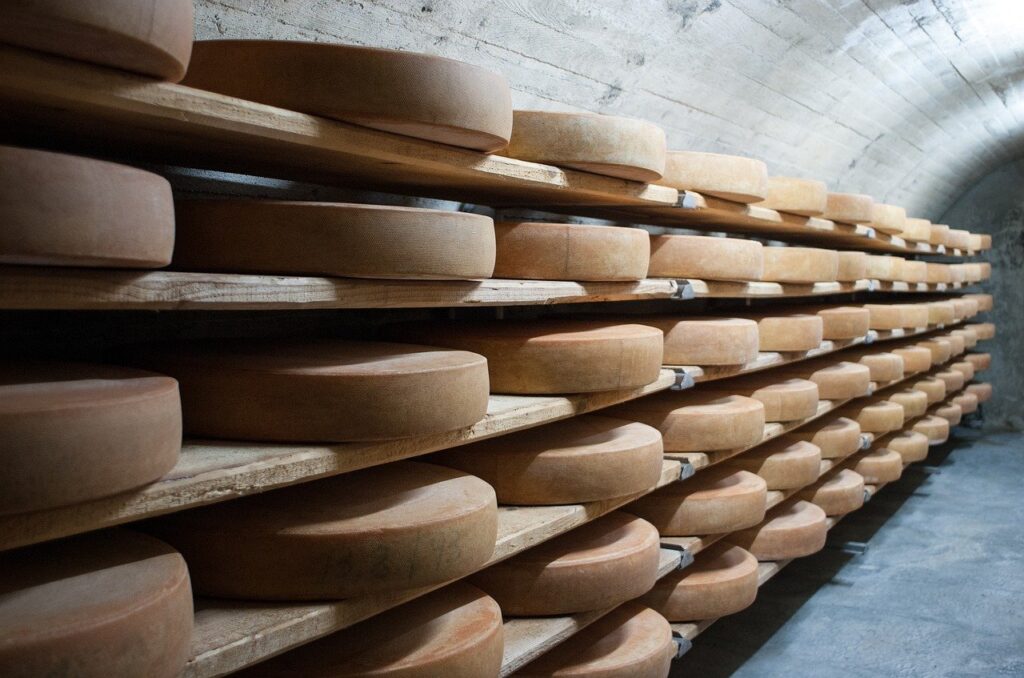 Do you want to make Cheese -- Mejeriet can provide you with the components to set up an efficient production line
Based on the numbered step stone below. Mejeriet shall be pleased to quote you the equipment you need.
08.01 — Cheese vat — Round — Triple walled SS — Heating / Cooling — Stirring system — Content up to 1.000 ltr.
08.02–  Cheese vat — Oblong — Triple walled SS — Heating / Cooling — Stirring system — Content up to 10.000 ltr.
08.03 — Cheese Tank — Triple walled SS — Heating / Cooling — Stirring system – – Content up to 20.000 ltr.
08.04 — Curd handling — Pre-Pressing — Final pressing or Milling. 
08.05 — Brine system — Storage rack & System — Packaging system
08.06 — Processed Cheese — Cooking — Mixing — Packaging
08.07 – Utilities for — Cleaning — Quality control — Packaging, etc.
To the right is illustrated the four phases from milk to cheese.
Poring milk in the vat.
Stirring the curd
Partly draining the curd
Pre pressing the curd
Then some other equipment is needed for the rest of the process.