Valves are for Shutt-Off or Change-Over
Pipes makes flow between the units possible
Fittings like Bends, Tees, Sight Glasses, Samplings devices etc. join it all together.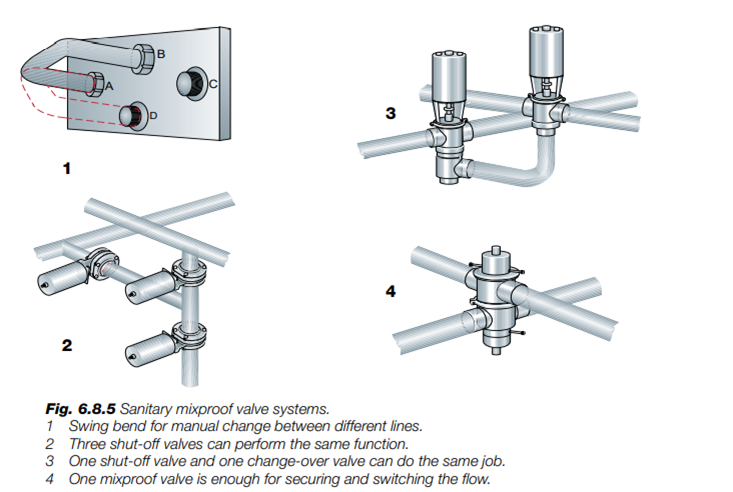 The milk flows between the components of a Dairy Plant in the milk pipe system. — Beside that, there is a parallel flow system for service media, like Steam, Ice water, Hot water, Air.  This conduit pipe has its own network of valves, bends, controls & pumps.
Units from Mejeriet have it all

Pipes Bends, Tees, Reducers & unions
Special Fittings such as Instrument sockets and needed Sensors.
Valves for pressure & Flow controls
Shut-off and Change-over Valves.
Control Panel, Display Units & PLC Modules
Pipe support & Cable trays
Fitted on  a stainless steel frame
The slotted drain channels on the floor are built after the same Princip — Stainless steel of the right quality.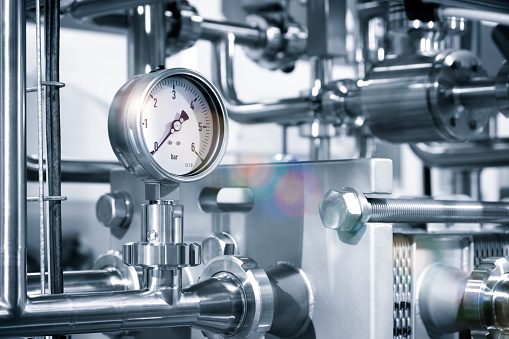 Fittings are hard to order because you always forget something important — Therefore check the Contact form for the size you need and get a item list