Valves are for Shutt-Off or Change-Over
Pipes makes flow between the units possible
Fittings like Bends, Tees, Sight Glasses, Samplings devices etc. join it all together.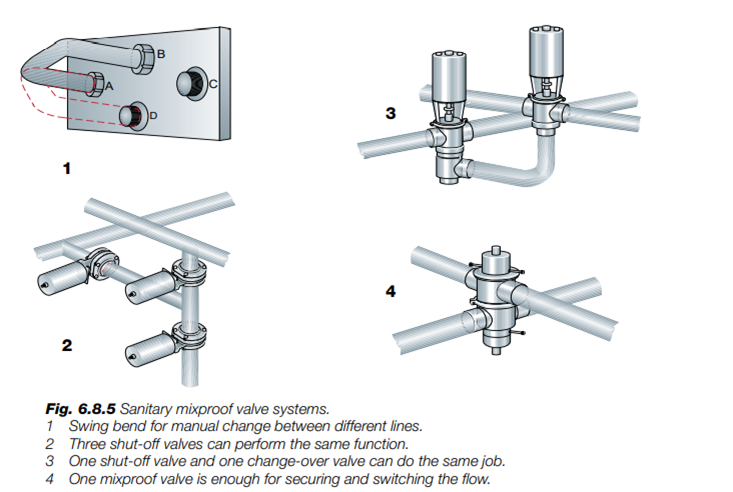 The milk flows between the components of a Dairy Plant in the milk pipe system. — Beside that, there is a parallel flow system for service media, like Steam, Ice water, Hot water, Air.  This conduit pipe has its own network of valves, bends, controls & pumps.
Units from Mejeriet have it all

Pipes Bends, Tees, Reducers & unions
Special Fittings such as Instrument sockets and needed Sensors.
Valves for pressure & Flow controls
Shut-off and Change-over Valves.
Control Panel, Display Units & PLC Modules
Pipe support & Cable trays
Fitted on  a stainless steel frame
The slotted drain channels on the floor are built after the same Princip — Stainless steel of the right quality.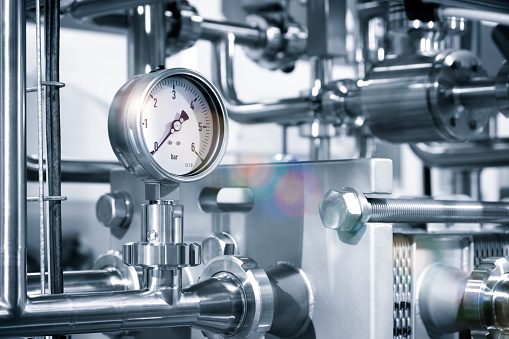 Do you need Pipe & Fittings-- Mejeriet can provide you with the components to set up an efficient production line
Based on the numbered step stone below. Mejeriet shall be pleased to quote you the equipment you need.
Ask for check list
ID — Ø25 mm Pipe & Fittings — 40+ Items
ID — Ø38 mm Pipe & Fittings — 40+ Items
ID — Ø40 mm Pipe & Fittings — 40+ Items
ID — Ø50 mm Pipe & Fittings — 40+ Items
ID — Ø63 mm Pipe & Fittings — 40+ Items
ID — Ø76 mm Pipe & Fittings — 40+ Items
ID — Ø100 mm Pipe & Fittings — 40+ Items