Some practical thought you shall make when you need a pump installation
Suction and delivery lines
Flow rate
Viscosity to be pumped
Density
Temperature
Pressure in system
Material in pump
Typical Milk Pumps are Centrifugal Pumps — Liquid Ring Pumps or Positive Displacement Pumps
It is difficult to build a Dairy without pumps, but it can be done.
If the milk can flow by gravity or you can pour up by hand, the pasteurising can take place in a Batch, just like cheese making in the Alps — No problem.
This is mentioned to encourage you to alternative thinking when you plan your Dairy or your next product, as Mejeriet are natural-born sparring partners for you in the project.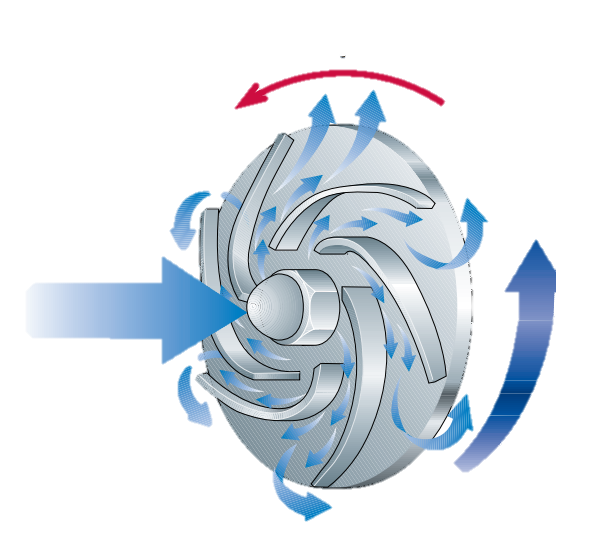 Do you need Centrifugal pumps -- Mejeriet can provide you with the components to set up an efficient flow line
Based on the ID numbers below. Mejeriet shall be pleased to quote you the equipment you need.
Centrifugal pumps
13.01 — Centrifugal pump — 1,1 kW — 13.01.1 Frequency converter — 13.01.2 Circuit Brake
13.02 — Centrifugal pump — 2,2 kW — 13.02.1 Frequency converter — 13.02.2 Circuit Brake
13.03 — Centrifugal pump — 4 kW — 13.03.1 Frequency converter — 13.01.2 Circuit Brake
13.04 — Centrifugal pump — 5,5 kW – 13.04.1 Frequency converter — 13.04.2 Circuit Brake
13.05 — Centrifugal pump — 7,5 kW — 13.05.1 Frequency converter — 13.05.2 Circuit Brake
13.06 — Centrifugal pump — 10 kW — 13.06.1 Frequency converter — 13.06.2 Circuit Brake
13.07–  Centrifugal pump — 15 kW — 13.07.1 Frequency converter — 13.07.2 Circuit Brake
13.08 — Centrifugal pump — 22 kW — 13.08.1 Frequency converter — 13.08.2 Circuit Brake
13.09  —  Centrifugal pump — 30 kW — 13.09.1 Frequency converter — 13.09.2 Circuit Brake