Process Instruments & Controls
In our working life, the controls systems have gone from analogue to digital. This has improved e.g.
Food safety
Traceability of products
Production economy
 It might be important to point out that this improvement did not come by coincident, but using generations of experience and development.
Below is a scale from a milk reception at the time the author started as a trainee back in the sixties — Just before the Dairy business started gathering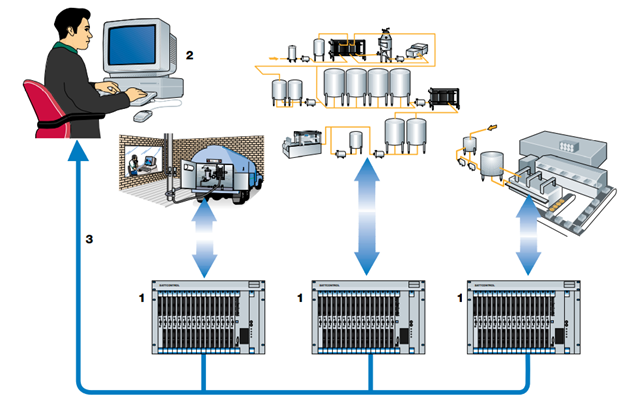 Logic
Is the keyword to all control system, Mejeriet has never been involved in the manufacturing of IT equipment but been involved in providing the background knowledge enabling PLC controls to run a production.
When you buy a piece of equipment, e.g. a Pasteuriser the degree of automation has already been taken by the manufacture of the equipment, but you can still decide how much automatic you want on tanks, valves, pumps, etc.
Do you need equipment for Process controls -- Mejeriet can provide you with the components to set up an efficient flow line
Based on the ID numbers below. Mejeriet shall be pleased to quote you the equipment you need.
Software & Instruments to collect and utilize the information's from the various instruments
18.01 — Milk Reception Area
18.02 — Raw Milk Storage
18.03 — Pasteurising System
18.04 — Separating
18.05 — Homogenising
18.06 — Standardising
18.07 — Processing
18.08 — Filling & Packing
18.09 — CIP
18.10 — Cold Store
18.11 — Freezing store
Advanteges
With such a valve battery as below its an enormous help to have a PLC control to open and close the valves