Ice water & Cooling plants
Ice water
When milk has undergone some heat treatment, it needs to be cooled, other way it's getting spoiled
The reason Mejeriet mention Ice water as the first choice is the process of milk is personal, the author doesn't like direct cooling — e.g Freon/Milk.
An Ice bank consists of
Compressor — Freon or Ammonia
Evaporator — Water tank with many meters of pipes folded closely in the water — 20–30mm of ice is building upon the pipe, keeping the water at 1½° C
Condenser with a fan to remove accumulated heat from the water
Pump to circulate the water to where is needed.
Consider alarm system  – You can't do Buisiness without cooling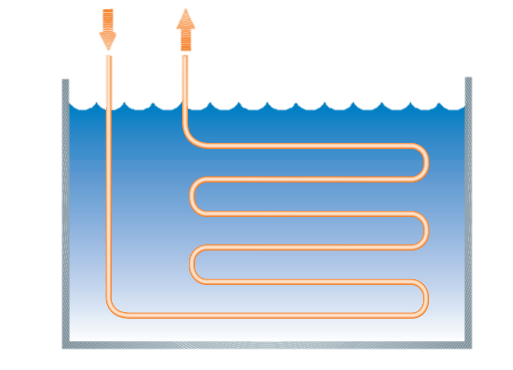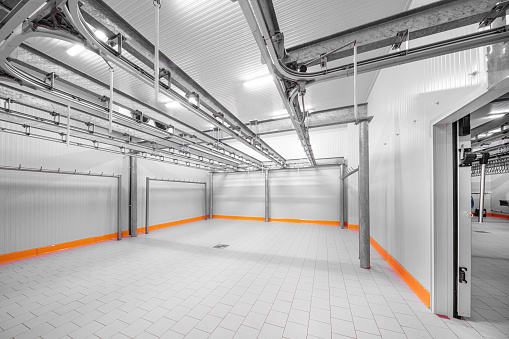 Cold stores

When milk is in the package, Mejeriet has no objection to whatever cooling method used to keep it fresh. — Consider the following:
The level of control in the Cold Store
Make sure there is a drain — For cleaning & outlet of condensate.
Make sure it can Auto-defrost
Back-up for both Cooling & Monitoring
Recording probes should be independent of control probes
Calibration of Recording/Monitoring should be done regularly.
Type of alarm system
Do you need equipment for cooling -- Mejeriet can provide you with the components to set up an efficient line
Based on the ID numbers below. Mejeriet shall be pleased to quote you the equipment you need.
Cooling is a must in a Dairy, fortunately, there are many sources.
22.01 Ice water plant — Freon as cooling media
22.22 Ice water plant — Ammonia as Cooling media
22.23 Cooling Unit for Cold Store — Freon as cooling media
22.24 Cooling Unit for Cold store — Ammonia as cooling media
22.25 Frost Unit for Freezing store — Freon as cooling media
22.26 Frost Unit for Freezing store — Ammonia as cooling media