The group behind Mejeriet has for quite some time felt like the sculpture "Men at see" Bored but full of wisdom and looking for new enterprises
Facts in short about Mejeriet
Mejeriets staff are practical people who get things done.
The focus is on small and medium projects where Mejeriet can offer cheaper know-how and equipment than an international concern
Mejeriet has non logistic cost, therefore the right equipment at the right price
All equipment sold or recommended by Mejeriet  has EU Certification
Mejeriet will not be involved in Feasibility Studies, and we will not convey second-hand equipment.
We are polite but stubborn because we know our Business. — On the other hand, we are all married and used to be humble and accepting that not everything goes our way.
That's why we dare to promise that everything will be like it never was before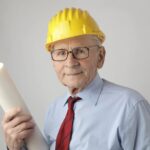 Do you need a sharp gaze on your project.- Mejeriet has the know-how to set up an efficient Dairy production.
Start to give us a clear and simple business plan, like!

Product mix and capacity?
Technology choice – Handcraft / High-tec?
Are milk handling knowledge available?
Type of  milk?
Clean water?
Energy?
Dairy wastewater treatment?
Buildings layout and basic engineering?
Finance available for the project?
 Are you unsure? It would help if you had Mejeriet's involvement from commencement.
Experienced man are worth to visit
Mejeriet has four of them  – Imaging how many contacts we have after 4×45 years in the branch
Retired company owner with skills in Administration and Financing as well  as.
Manufacturing new equipment for the Dairy industry as well as service and extension of existing plants
Manufacture unique solutions for the Dairy and Pharmaceutical industries
Manufacture unique solutions for the Bakery and Chocolate industry
International experience with export and installation to EU, Africa and the Middle East
Retired Dairy Engineer with international relations. Always ready to transfer know-how to new projects.
Unique solution for small scale processing and signature products.
Cheesemaking with skills to create exact that specific taste and flavour present in your area
Knowledge for making all type of Dairy products
How to make the daily control points to be listed and controlled by health authorities
Most important: How to keep production rooms and utensils clean
Retired Project & Service Manager related to the Food processing industry

Spare parts for existing Dairies & Food processing plants, rebuilding or extension of existing plants.
Detailed plant lay out – Drawings in 2D or 3D on demand
Brewery, Juice and  water plants
Stainless steel equipment for non-dairy related food industry
Nearly retired Technical Manager from the Agricultural Sector.
Has been involved in Dairy farm projects all over Europa and got many contacts and, of course, knowledge of what solutions Farmers are using outside Scandinavia
Have experience with milk and milking equipment for almost any type of milking animal.
This Includes Buffer tanks, ice-water cooling and heat recovery systems from the cooling unit.