With a Batch pasteuriser, the way is paved for small-scale production of extremely high quality
Furthermore, you can make whatever basic dairy product you can possibly dream of.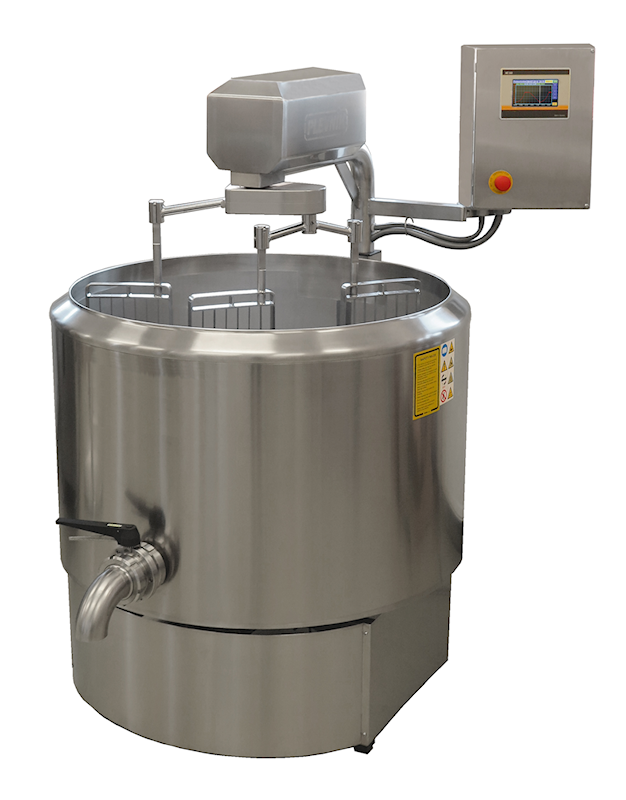 Features:
Touch screen controller with ten programs for driving thermal processes in manual or automatic mode. Allows the automatic execution of heating, cooling, pauses and maintenance cycles, programmable by the user.
– Fixed speed electric agitator (22 rpm).
– Discharge flapper valve
– Tilting device for easy, full discharge.
– Stainless steel lid with hinge and spring
– Heat exchanger
– Circulation pump + safety devices
– Wheels (option)
Options:
Cheese kit -Planetarium + Double Harp)
TEMPERATURE CHART RECORDER (circular type on 24 hours disk, inserted in the command board).
VARIABLE SPEED AGITATOR from 2 to 44 rpm through an electronic inverter.
SUPPORT FRAME that brings the discharge height to 65 cm from the floor.
PLATFORM + STAIRS to access the Batch pasteuriser from the top – Hight at one meter allowing  discharge of curd directly on press table
HOT WATER AUXILIARY INPUT allows the use of hot water generated externally by a steam boiler, solar plant, wood pellet boiler, etc…
"Z" STIRRER allows the mixing of the milk on machines endorsed with option /1, even with covers closed.
115V or 230V SINGLE PHASE POWER SUPPLY (50Hz or 60Hz)
380V THREE PHASE POWER SUPPLY (50Hz or 60Hz)
LARGER STIRRER (diam. 75% of vat, instead of standard stirrer)
WHEELS (n.4 s.s. pivoting wheels)
DN65 OUTFLOW AND DISCHARGE VALVE (instead of standard DN50)
DN80 OUTFLOW AND DISCHARGE VALVE (instead of standard DN65)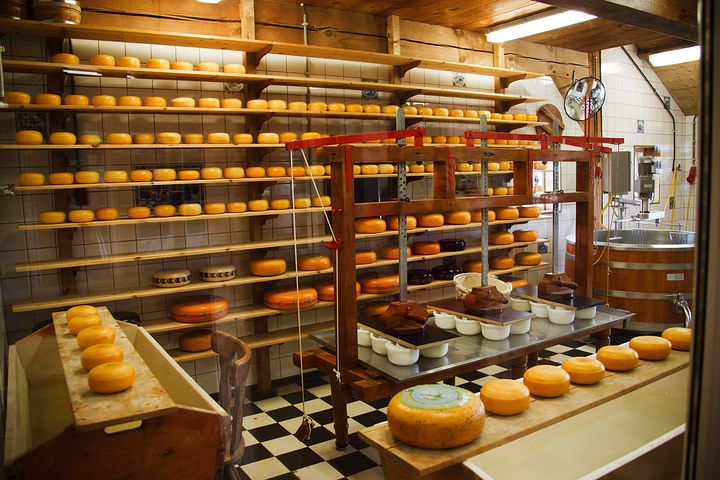 Just like using a GPS, Mejeriet is the best place to ask for theoretical & practical Dairy experience, making it possible for a joint Dairy owner to manage all aspects of their production.
More info about Batch production
Contact us for a Budget price for your Poly Dairy Unit.