If you need Pasteurising equipment - Mejeriet will choose and supply the best overall solution for you.
Mejeriet supply and install all types of Pasteurising equipment — Specific chosen or built for the job you have in mind
Batch pasteurising – Well suited for the exclusive personal production form
Continuously pasteurising – More economical for larger quantities of milk

Multiflex Batch pasteurising unit is the ultimate flagship when it comes to making delicious Dairy products on a smaller scale.

Technical info for Poly Dairy on Submenu Library – § 31.2
In ancient times, man learned that one way to warm up liquids was to heat a stone in the bonfire and then put it inside a basket with liquid.
Based on this natural law, which is still valid. Mejeriets supplier – InventAgri – has modernised, patented, and produced what they name "Poly Dairy Unit", reflecting the principle mentioned above.
The milk in a container can be heated – or cooled – by immersing a thermal exchanger directly into any container suitable for food processing. It could be wood, plastic, stainless steel, copper, etc.
The Poly Food / Dairy unit is a versatile heating/cooling unit with more functions than a Swiss Army knife – Flexible power choice as well.

Here you can Cool the milk, Pasteurise & Store the milk. Make Yogurt, Cheese, Sour milk, Reconstitute milk powder, etc.
The only disadvantage is you can't Homogenise the milk; it means the product you make will be more authentic to our essential diet.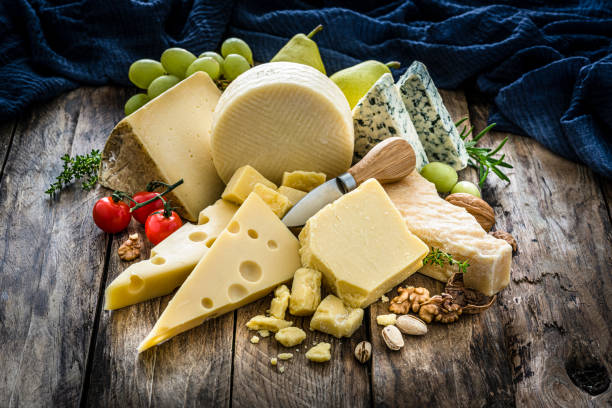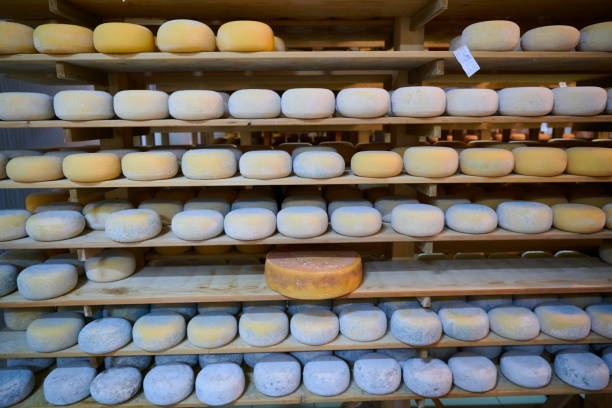 Standard Pasteurising Unit from Mejeriets Quotation library — Pretty much the same components cover from 500 to 30.000 lt/h — Price is different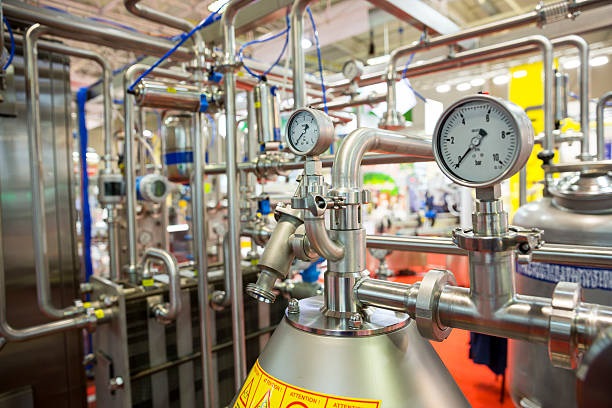 A flow pasteurising Unit contains almost same components as listed below
02.01 — Milk pump – Pumping from raw milk tank in the reception to Balance Tank on Pasteuriser.
02.02 — Frequency converter for milk pump 02.01
02.03 — Balance tank — 150 ltr. — Electronic level control.
02.04 — Milk pump — Serving the Pasteuriser — Upstream
02.05 — Frequency converter for milk pump 02.04
02.06 — Plate Heat Exchanger — Min. 90% heat regeneration — Max. past temperature 90° C
02.07 — Set of Temperature Transmitters — Registering the flow temperature, both Upstream & Downstream, in the Pasteuriser
02.08 — Flow-diversion valve — Returning milk to Balance tank if the Pasteurising temperature doesn't reach the set point.
02.09 — Soldered PHE for Steam/Water — Maintaining the Pasteurising temperature by circulating hot water.
02.10 — Centrifugal pump for hot water circulation during Pasteurising
02.11 — Set of Steam regulating equipment.
02.12 — Booster pump — Maintaining higher pressure on Downstream than Upstream
02.13 — Frequency converter for 02.12
02.14 — Set of Automatic valves, controlling all the flow of Sterilising — Pasteurising — Outlet temperature
02.15 — Stainless steel MCC with Display & PLC Units- Controlling all Setpoints and recording any diversions from Setpoints.
02.16 — Holding tube — 20 Seconds — Ensure all Pathogenic Bacteria in the milk get killed during the Pasteurisation.
02.17 — Holding tube –180 Seconds — Tube are coiled in a tank, standing next to the Unit — If you want a different holding time, remember to let us know.
02.18 — Self-Cleaning Separator — Standing next to Pasteuriser Unit — Have its own MCC — Working together with Pasteuriser
02.19 — Standardiser for Consume milk
02.20 — Homogeniser — Standing next to Pasteuriser Unit — Have its own MCC — Working together with Separator & Pasteuriser.
02.21 — Stainless steel frame where all Components, except self-contained, are internally connected and ready for final installation.
Return to Info Boxes on § 32.2 if that was your gateway