Pasteurising kills Patogene bacteria and ensures the milk is safe to drink.
The common thermal treatments in Dairy processing are listed below
Thermisation: 63° C – 15 Second – Mostly used if milk has to be kept a while before pasteurising
Batch pasteurising — Long time / low temperature (LTLT) Pasteurising of milk – 63° C – 30-33 minutes – Very gentle pasteurising. All taste remains unchanged in the milk product.
High temperature / Short time (HTST) Pasteurising of milk – 72-75° C – 15-25 Seconds – Most common pasteurising form for larger quantities because of the economy –  90-94% of the added heat is recycled.
High temperature / Short time (HTST) Pasteurising of Cream – 83-85° C – Holding time 5-10 Seconds, Used for cream and fermented milk products
Ultra-high temperature (UHT) Pasteurisation of milk – 135-142° C – 4-5 Seconds – Makes a sterilised product with long shelf life and no need for cooling if Aseptic packaged,
Sterilisation in Container – 115-125° C – 20-30 minutes – Often used for condensed milk and Baby Food
Pasteurising temperature and holding time will vary according to the purpose of the final product, e.g. if you want to make cheese, yoghurt, or ice cream, it will be a different Pasteurising temperature and Holding time.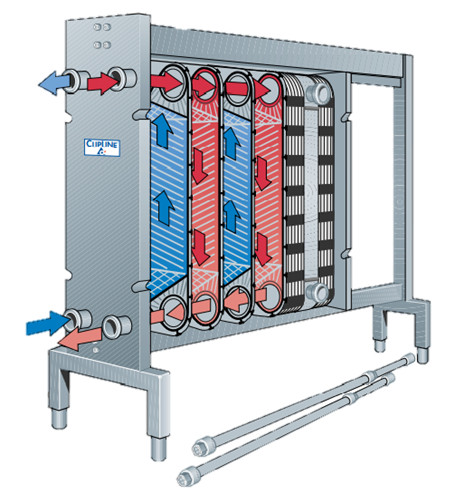 If you want to return to new in the Dairy
Just like using a GPS, Mejeriet is the best place to ask for theoretical & practical Dairy experience. That makes it possible for a joint Dairy owner to manage all aspects of their production.
More info about Pasteurissing equipment
Contact us for a Budget price for your Pasteurising line.